Most of us tend to associate peer review with journal publications, but peer review processes also run across many facets of scholarly publishing, including grant proposals, preprints, books, and conferences. In celebration of Peer Review Week 2020, is a tour of how peer review builds trust across the various steps of publication.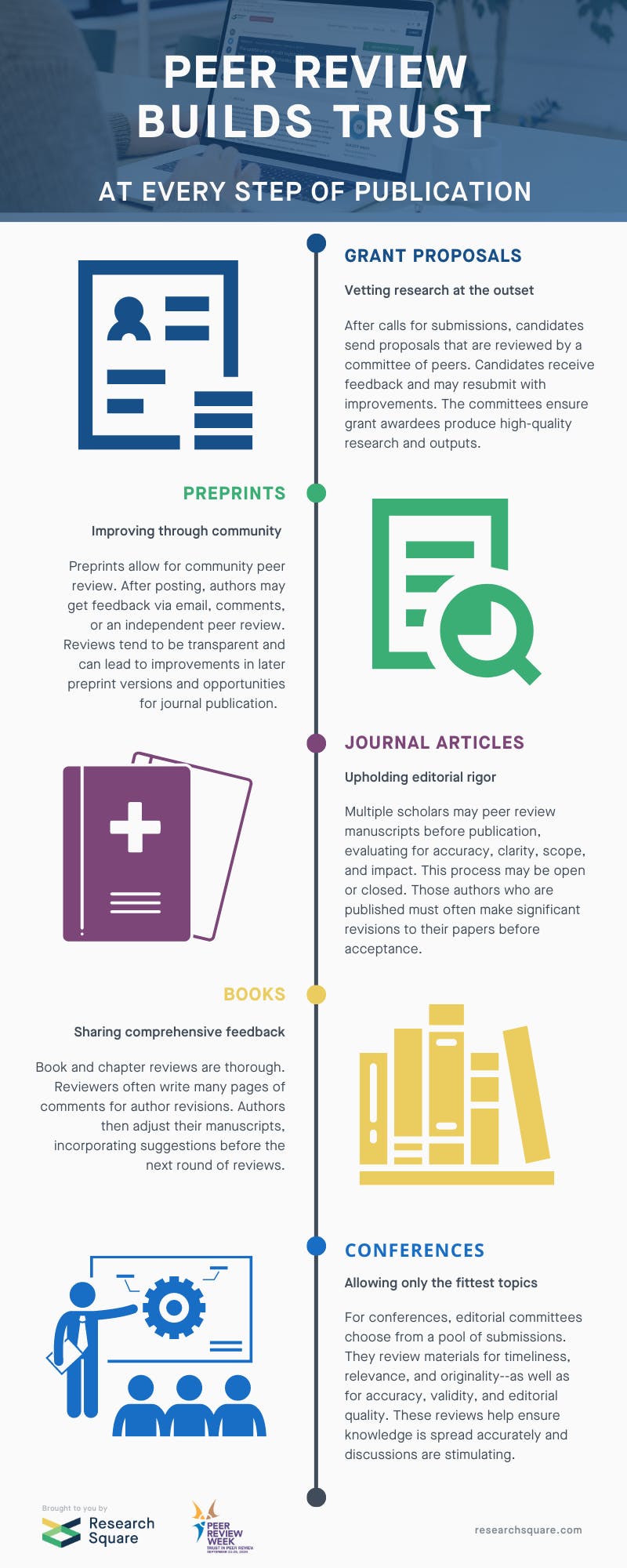 About Research Square
Research Square, a division of Research Square Company, exists to make research communication faster, fairer, and more useful. Our industry-leading preprint platform, launched in 2018, is a  large, author-centric preprint server that brings transparency to the peer review process. Through our journal-integrated In Review service, innovative author dashboard, manuscript assessments, and research promotion services, we enable researchers to establish the primacy of their work, share it with the broader community, and receive useful feedback much earlier in the publication process. By improving the way science is shared, we accelerate the pace of global discovery and advancement. 
For more information on our platform and research promotion services, visit researchsquare.com.